PICO | A garden in your palm. Growing is fun again!
Updated: Jul 30
Grow thriving plants everywhere with telescopic LED grow lights, multiple mounts, and a self-watering system.
Get plant parenting right with Pico, and ensure your plants are always happy.
Whether you've never grown something before, or have a houseful of plants, Pico will help you get everything right
Growing a plant can go wrong in many many ways.
While having plants is immensely rewarding both mentally and physically it is not always easy.
Pico is Your Journey to Better Plant Parenting!
Thanks to Pico's multi-spectrum LED grow lights, giving your plant enough light isn't a problem anymore; with it, you too can grow plants like a pro.
Powered by high-performance power-efficient LEDs from OSRAM, Pico provides all the necessary wavelengths of light to replace the sun completely, and allow you to grow plants all year round.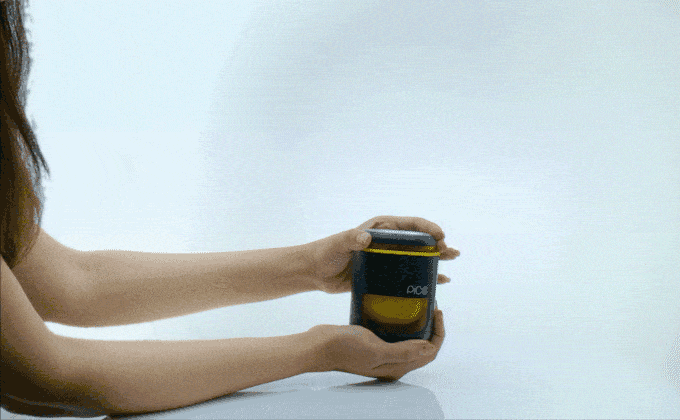 The LEDs are mounted on an easily-adjustable telescopic arm—because plants grow like crazy under our LEDs!
Reminiscent of a vintage radio antenna, it grows alongside your plants. As they extend upwards towards the light, extend Pico by up to a foot in height.  
The Aluminum heatsink makes the LED module rigid and lightweight; it also helps the LED chips last longer through its excellent heat dissipation.
With Pico, any place is a good place to grow some plants.
Work desk? Check. Fridge? Check. Wall? Check. Glass window, bathroom or even in a vehicle? Check, Check, Check.
Because when it comes to plants, you can't have too many and you might want them everywhere.
Having a plant around can help relieve stress and anxiety, but finding a pot that fits the interior of your office, bedroom, or small apartment harmoniously can be a challenge.
With Pico, we made sure to get all variables just right, so you can grow your favorite herbs at home without a hassle.
Are you ready to plant your favorite herbs at your home?