Skadu | Your Shortcut to A Hyper Clean Home
Updated: 6 days ago
Cleaner surfaces in less time without leaning in and touching the grime.
Click here to see it on Kickstarter
Meet Skadu, the new hand-held power scrubber that effortlessly cleans even the most stuck up grime on any surfaces in your home.
The lightweight ergonomic design lets you catch a comfortable hold, while the three rotating power scrubbers make scrubbing fast and fun!
Hyper Lychee's engineering and technology have been razor-focused on developing the most powerful compact scrubber that delivers impeccable cleaning results.
How to use Skadu?
Step 1: Using Skadu couldn't be easier. Simply snap on the attachment,
Step 2: Press the "on" button on the bottom, and attack that nasty grime!
Step 3: and attack that nasty grime!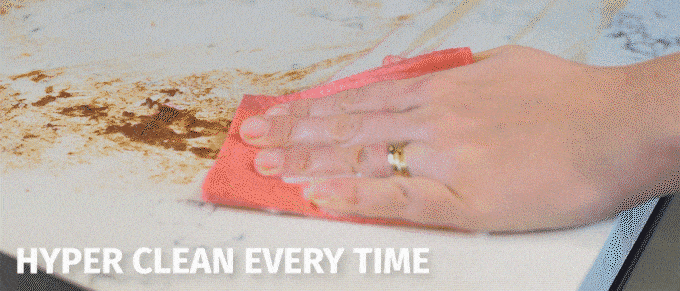 Achieve hyper-clean surfaces with zero effort!